Meet Your Hosts - Sean &  Michelle Beckham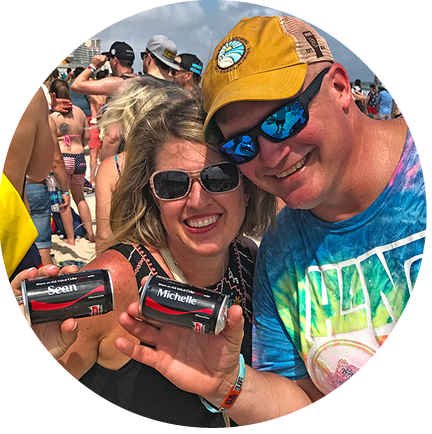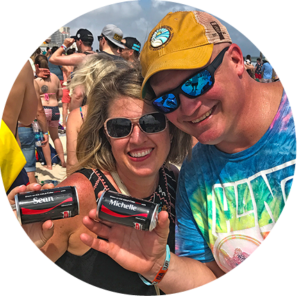 Sean and Michelle love the beaches of the Alabama Coast, so much that we bought a condo there! We wanted our children to grow up and appreciate all of the beauty that the Gulf of Mexico has to offer. We live close-by in Fairhope, and excape the beach as often as we can around work, sports, family and life responsibilities, and since we can not be there full time, I have the opportunity to share this condo with others who love the Gulf as much as we do.
We love biking, hiking, jogging, and long walks along the roads that have beach views, walking the beach, renting boats to tube or visit area islands, and most-importantly be lazy on the beach or in one of the beachfront pools after having completed any of the other aforementioned activities!
Several unique things about our condo that we love are:
Colonnades is simply unique - very nice, but also very chill vibe. This area of Gulf Shores is just different - my whole family agrees - we like not being in a MEGA COMPLEX (& we've stayed in just about all the monster complexes) - The Colonnades is just laid back & nice people, in an uncrowded beach setting, close enough to the pier or a restaurant to walk there, and pool/hot tub &/or your BALCCONY scenic enough to not even need to go down to the beach, to really experience it's majesty.
The SPACE! Room to stretch out - with two large guest rooms, and a lot of square footage you won't feel crowded.
GULF-FRONT COMPLEX! You are able to get down to the beach in just a few quick minutes! Use the beach boardwalk to spend the day then cool-off in the SECOND STORY BEACHFRONT POOL on your way back (heated seasonally) & BEACHFRONT HOT TUB.
LOW DENSITY: Collonades only has THREE UNITS PER FLOOR, so our pools and beach are generally not crowded like the 18-35 story mega-complexes that you have to fight for a spot of sand, or beach chair in front of...
CONVENIENT: Not only is there a Seafood spot you can walk to, but also if you like bicycling (especially with little ones b/c it's so safe away from road), the BACK COUNTRY TRAIL entrance at the Gulf State Park is just minutes away - bike through miles and miles of woods, and bike bridges over waterways as well as a skybridge over the main road to several state park amenities.